Santa Claus Legion
Happy New Year, Commanders!
This time, you don't need to write letters to Santa Claus, as there's a little bit of Santa in all of us: we are spreading the joy, bringing holiday cheer to our families, taking care of our dearest ones. The World of Warships team have launched a festive service with gifts for all Commanders. Join the Santa Claus Legion, put on red mittens, and spoil yourself and your comrades with nice surprises. In the holiday containers, you can find: doubloons, consumables, Premium Account, and even Premium ships.
The Santa Claus Legion Event Period
Starts: December 20, at 11:20 (UTC)
Ends: January 17, at 11:20 (UTC)
In the run-up to the holiday, we are sending a gift to every Commander!
Gifts can contain one of the following in-game items:
300
10000
30
Premium ship De Grasse;
Premium ship Mutsu;
5 packages of camouflage Frosty Fir Tree;
50 Equal Speed Charlie London signals;
50 Zulu signals;
50 Papa Papa signals;
50 Zulu Hotel signals.
Learn more about the reroll rules
Received gifts can be opened in the Port on the transport ship. You can get three types of Santa Claus Legion containers: New Year Gift, Big New Year Gift, and Giant New Year Gift.
1. If you roll a ship that is already in your Port, another ship will be automatically reselected from the list of the ships that can be obtained in the Santa Claus Legion containers. In this case, you will receive a supercontainer instead of the Santa Claus Legion container, and the ship with a slot for her and Commander with 10 skill points will be added to your account.
2. If you roll a ship that is already in your Port and you have already received all ships available in the Santa Claus Legion containers, a Santa Claus Legion container will be displayed on the transport. After opening this container, you will see the rolled ship, but she will not be added to your Port. Instead, you will get the amount of doubloons that is equal to the cost of the ship, a slot, and a Commander with 10 skill points.
In the Santa Claus Legion containers, you can find the following ships:
Belfast
Imperator Nikolai I
Gremyashchy
Kamikaze
Atago
Tirpitz
Mikhail Kutuzov
Loyang
Prinz Eugen
Alabama
Kii
Kidd
Atlanta
Błyskawica
Indianapolis
Sims
Scharnhorst
Leningrad
Hood
Warspite
Anshan
Molotov
Arizona
Dunkerque
Perth
De Grasse
Duca D'Aosta
Mutsu
Gallant
Admiral Graf Spee
Huanghe
Giulio Cesare
Oktyabrskaya Revolutsiya
Okhotnik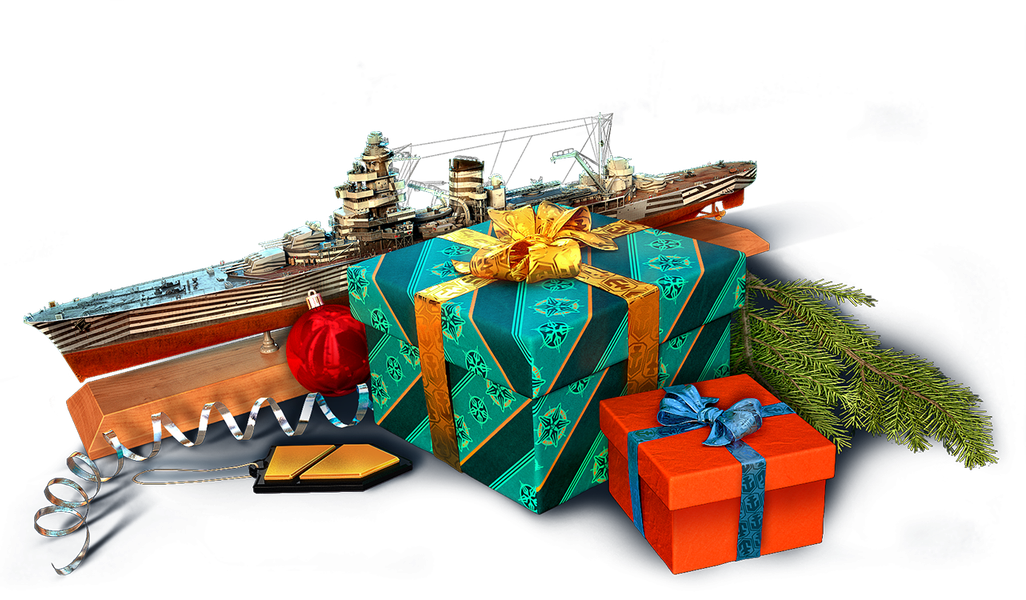 Icy Battle. Earn Battleship Duke of York!
Battle of the North Cape Сampaign
On December 20, at 06:00 UTC, the Battle of the North Cape campaign starts. That battle was cold and fierce. Challenge yourself, Commanders! As a reward for successful battles, you can earn for free the Tier VII battleship Duke of York! Also, you can gather a unique collection of 16 items dedicated to the ships and brave heroes of the Battle of the North Cape.
New Year Raid Сampaign
All players who have battleship Duke of York will be able to try her in battle and add other ships to their flotillas after victories. On December 20, at 06:00 (UTC), the New Year adventures will continue within the New Year Raid campaign. Among other in-game items, you will find New Mexico, Ernst Gaede, La Galissonnière, Queen Elizabeth, and Fushun each with a special New Year permanent camouflage!
Starts: December 20, at 11:20 (UTC)
Ends: January 17, at 11:20 (UTC)