Help Hurricane Victims with Team Rubicon
Join a Community of Players Helping People in Need
We're featuring three special bundles to support the relief effort after the damage left by recent hurricanes. Purchase a bundle of goods for World of Warships, along with a mission for a "Lifesaver" Commemorative Flag. 100% of the proceeds are going to disaster response organization Team Rubicon, who makes sure help goes where it's needed.
Updated 9/13 09:18 PT/13:18 ET: Bundle links are fixed, thank you for your patience!
About Team Rubicon
Team Rubicon gives veterans transitioning from military service a way to use their training and skills in service to those in need. Their primary mission is providing disaster relief to those affected by domestic and international natural disasters. By pairing the skills and experiences of military veterans with first responders, medical professionals, and technology solutions, Team Rubicon aims to provide the greatest service and impact possible in disaster zones.
Of the over 42,000 Team Rubicon volunteers, 80% are military veterans.
Starts

September 13, 04:20 PT (07:20 ET)


Ends

October 13, 04:20 PT (07:20 ET)
---
Rubicon Bundles
You'll need to

log into

your Wargaming account before viewing "Limit One" bundles when they deploy in the Premium Shop.
Rubicon Deluxe


$9.99 (Limit One)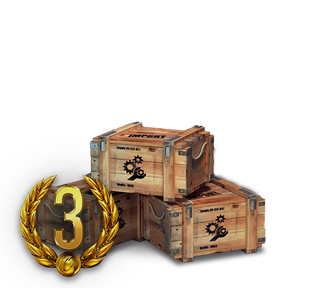 • 20x Damage Control Party II
• 20x Repair Party II
• 3 Premium Days
•

Special Mission Access: Earn a "Lifesaver"Flag
Rubicon Ultimate
$24.99 (Limit One)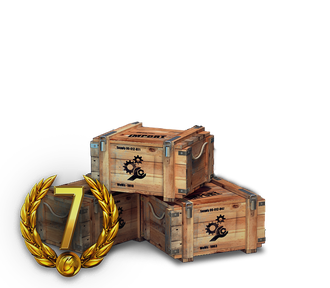 • 30x Damage Control Party II
• 30x Repair Party II
• 7 Premium Days
• Special Mission Access: Earn a "Lifesaver"Flag
• 10-Skill Point US Commander
Rubicon


$4.99 (Limit One)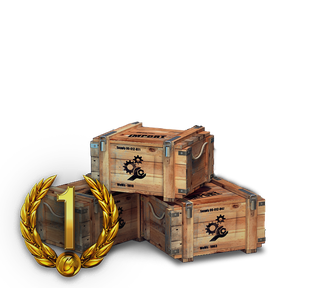 • 10x Damage Control Party II
• 10x Repair Party II
•

1 Premium Day


• Special Mission Access: Earn a "Lifesaver"Flag
In case you're wondering, the mission starts after the bundles are available because the "Lifesaver" Flag won't be available until we add it in Update 0.6.11.

Please be advised that even if you purchase more than one bundle, you'll only be able to complete the Lifesaver Mission once, as we can't award duplicates of the same Commemorative Flag to your account.
Lifesaver Mission
Starts Day After Update 0.6.11
Ends December 31, 03:20 PT (06:20 ET)
After purchasing any of the Rubicon Bundles, Earn 15,000 base XP over any number of battles of any types.
Battle Type: All
Ship Tier and Class Restrictions: All tiers, all ship classes.
Reward
•

Custom "Lifesaver" Commemorative Flag

This Flag is cosmetic and provides no in-game bonuses.
Or make a direct donation via this Team Rubicon fundraising page to fuel their disaster relief fund and Wargaming America will match each donation dollar for dollar up to $20,000.
We regret to announce our postponement of this month's Let's Battle Tour event due to be held September 30, aboard USS Lexington in Corpus Christi, TX. With so many families impacted by floods from Hurricane Harvey, your safety is our number one priority.

After careful deliberation we have rescheduled the Let's Battle Tour for November 4, 2017 aboard USS Lexington. All tickets that have previously been purchased should now reflect the new date.

Unable to attend? We are issuing full refunds for players who are unable to attend on the rescheduled date. To request a refund, go to Tickets in your Eventbrite account, find your order, then select "Request a Refund." Refunds can take up to 5 business days to show on your account (7 business days outside the U.S.).

From all of us here at Wargaming, we would like to thank you again for your understanding and apologize for any inconvenience this might have caused, especially to those of you who had already made travel and accommodation plans. Unfortunately, these were circumstances which were beyond our control but we intend to make November 4 bigger and better than before.
Thank you for your contributions, and stay tuned for more charity announcements!
/