Changing Things Up for WorldofWarships.com
♫ For the ti-i-imes they are a-cha-a-angin' ♫
Sure, we've joked about site changes, but this time we're not kiddin' around! We've made some minor tweaks going into May:
---
Mission Briefings
Previously, we took a piecemeal approach to missions: there were separate pages for every set of missions that popped up in game, and then the Monthly Event Calendar to tease missions for that month.
Today, we're making things easier. All weekend and weekday missions for the month will be in one place. The Mission Briefing will allow you to click through tabs to get a full look at that month's missions. Convenient, huh?
Missions that fall outside the weekend/weekday rhythm (such as holiday promotions) will still get their own pages.
---
Video and Media
Starting in May, many videos no longer get separate pages. Instead, you'll have two ways to access the latest episodes of your favorite World of Warships video series:
Check out the "Media" section of our site (pictured below). The newest videos will be near the top.
Keep an eye on the front page sidebar (pictured right) for new videos.
‌ ‌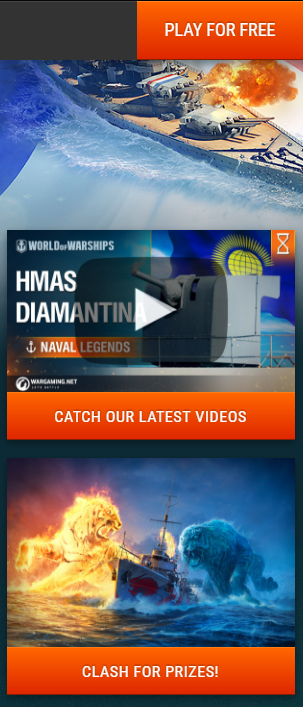 ---
/