Wargaming.net Game Center - Updates
Get the Latest World of Warships News on Your Desktop!
The new Wargaming.net Game Center is here, and we encourage you to change out your old World of Warships launcher for a whole new experience! The Game Center lets you keep all your Wargaming games in one place, with spaces to read news, watch videos and find dynamite deals with ease!
Replace your regular launcher
Get in the game faster with automatic background updates
See current news, sales, useful links and more in the launcher before you play
Check and repair installed games as necessary
Access all your favorite Wargaming products from one convenient location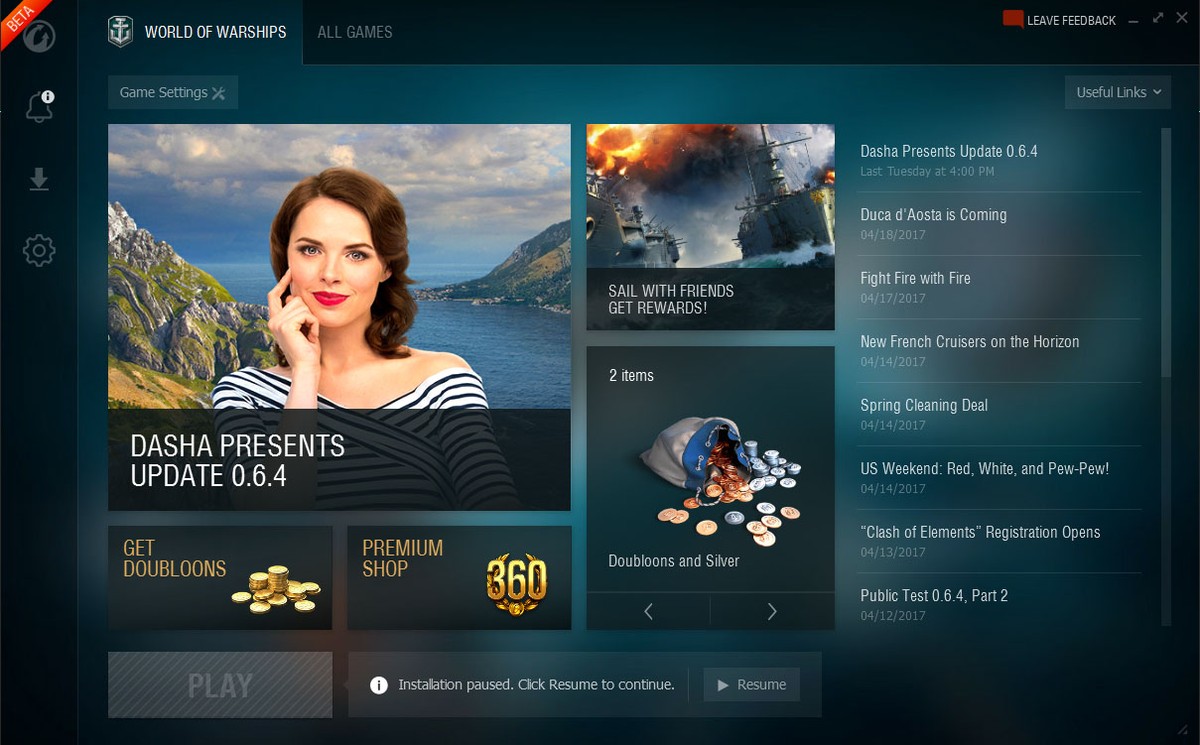 Got questions?

We've got answers on our Knowledgebase!
Please leave feedback or questions on the WoWS Forums!
Updated June 2
With your help, we've been able to identify and fix some issues with the Game Center. If you're still experiencing any of the issues discussed below, please leave your feedback or questions on the WoWS Forums!
---
1) A small number of players using Windows 10 Insider Pack experienced compatibility issues. This issue only affected players using the latest Insider Pack test build and we fixed it.
2) Direct Download Speed – If you prefer to download the game files directly, we've doubled the download speed available by clicking here
3) PC Security Software – We're aware some users have encountered error messages from their PC security software. We are working on addressing these issues and if you are one of the players currently experiencing this issue we would appreciate any further information you could provide us. To do so, please click here.
4) Application Crash – The issue causing the Game Center to suddenly stop working, resulting in an error message pop-up, has been resolved. If you are still experiencing this issue please try the workaround available here.
5) Some players previously reported concerns that the Game Center was using an excessive amount of memory while idle. Although the idle memory usage was on par with other, similar game launchers, we've heard your concerns and changed the way the Game Center works in idle mode. When the Game Center is idle (not actively downloading any files) memory usage should now be decreased.
6) The Game Center was previously keeping connections open even when no data was being transferred. Although these connections had no effect on performance or safety we have modified Game Center so that it no longer keeps connections open when idle.
/